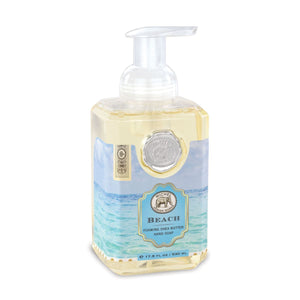 Beach: Cool, serene colors and a crisp, clean scent conjure up the tranquility of a beautiful day at the shore.
Scent: Compelling marine notes with hints of bergamot, amber and watermelon
The generous size of our foaming hand soap proves you can offer great value without sacrificing quality. The soap contains shea butter and aloe vera for gentle cleansing and moisturizing.
Details:
17.8 fl. oz. / 530 ml liquid