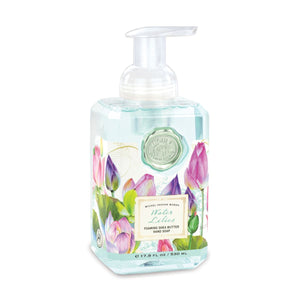 Water Lilies: Soft, elegant colors, rich visual textures, and a nuanced blend of sweet and spicy scents herald the arrival of warm, welcoming weather.
Scent: Soft bergamot and lily of the valley with notes of tulips and sandalwood.
The generous size of our foaming hand soap proves you can offer great value without sacrificing quality. The soap contains shea butter and aloe vera for gentle cleansing and moisturizing.
Details:
17.8 fl. oz. / 530 ml liquid